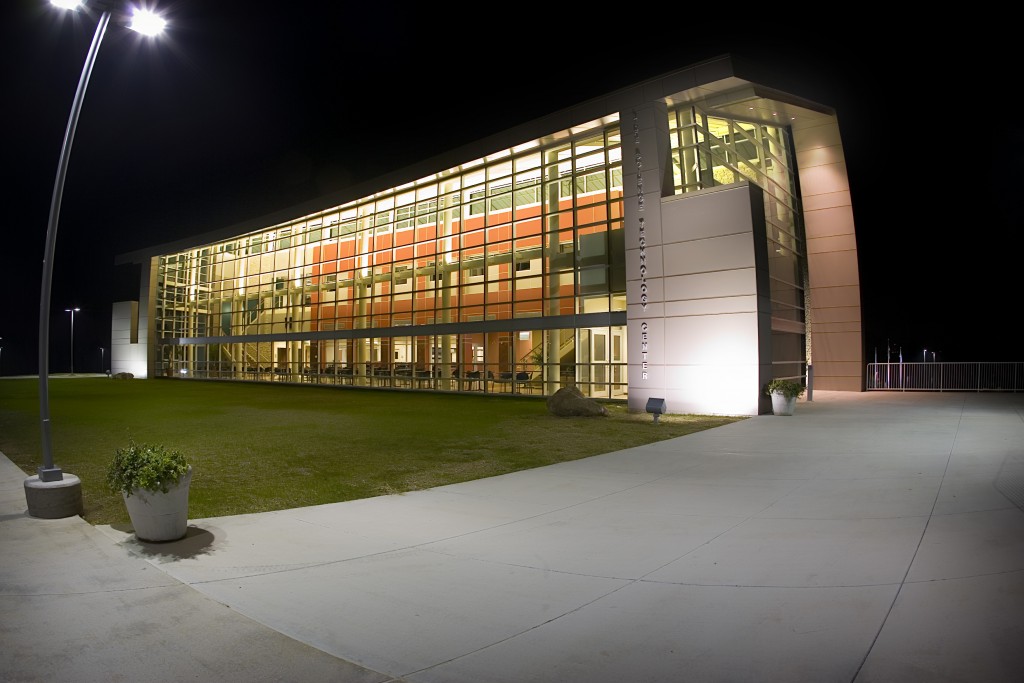 About the OTC Richwood Valley Campus
The Life Science Technology Center opened in spring 2007 and is located between Ozark and Nixa on Highway 14. The 60,000-sq.-ft. center offers general education classrooms, computer and science labs and faculty offices. The OTC Richwood Valley Campus offers a variety of technical, general, adult education and literacy courses as well as the following degree programs:
Associate of Arts Degree (A.A.) — Transfer degree
Associate of Arts in Teaching (A.A.T.)
Medical Laboratory Technician Program
Associate of Arts — Business (A.A.B)
Associate of Arts—Interdepartmental Studies (A.I.S)
Physical Therapist Assistant Program
Associate of Science Degree (A.S.) — Biological Clinical Science
---
Some of the other features at the OTC Richwood Valley Campus include the following:
Student amenities consist of a full-service student services facility, cashier services, library, proctored testing, a tutoring and learning center as well as a student café.
A 1.25-mile trail system is available for the use of our students, faculty and staff. The general public is also welcome to use our trail system during normal hours of operation.
A FEMA tornado shelter provides a safe environment for students and community members should severe weather threaten the area.
---